Supporting Both Ends of the Leash
Recorded On: 09/23/2020
Learn how a private veterinary practice is partnering with human health care and social workers in unique ways to support people and their pets. We'll explore how two non-profits are reaching out to their community to help keep pets and their people together using a wide range of services ranging from veterinary care, food assistance, behavior support, pet support guides, outreach events, and more.
Presenters: Geraldine D'Silva from San Diego Humane Society, Dr. Derrick Prioleau from SPCA of Texas, Aimee St.Arnaud from Open Door Veterinary Care/Community Pet Care Clinic, and Dr. Janet Hoy, Associate Professor from the University of Toledo School of Social Justice
keywords
veterinary care, access to affordable care, live outcomes, access to care, increase live outcomes, human animal social services, shelter medicine, community outreach, medicine, food assistance, behavior support, pet support guides, social services, human health care and social workers, supporting people and their pets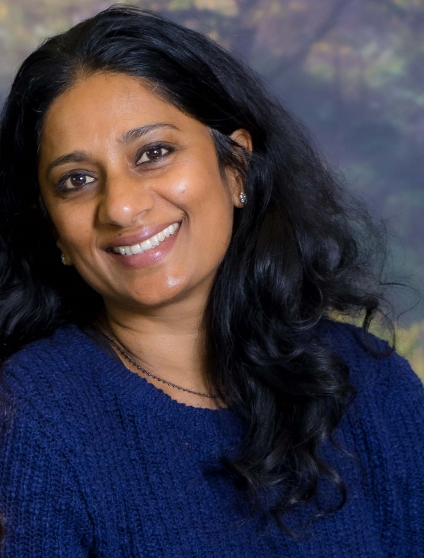 Geraldine D'Silva
Director of Human-Animal Support Services at San Diego Humane Society
With over 10 years of experience in the human-animal welfare world and a passion to navigate the complexities that bridge the gap between human services and animal welfare, Geraldine and her team helped PAWS grow to be synonymous with safety net services, building strong volunteer and community partnerships, and distributing over 2 million meals just this past year. She was instrumental in integrating this proactive program with San Diego Humane Society and enabling the entire organization to take on the model of providing vital services and resources to help people keep their pets. Brought up in India, she completed her B.A. in Sociology and travelled to remote villages to study the caste system. She has an M.B.A. from the Edinburgh Business School in Scotland and a background in research consultancy, advertising and branding.
$i++ ?>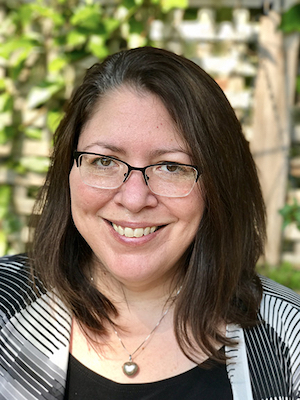 Janet Hoy-Gerlach, PhD, LISW-S
Associate Professor, University of Toledo School of Social Justice
Dr. Janet Hoy-Gerlach has extensive experience as a social work practitioner in the public mental health service system and is an avid advocate for the inclusion of human-animal interaction considerations within social work practice. Her current research is focused on: benefits of the human-animal bond; facilitators of mental health recovery among individuals living with mental illness; and the use of qualitative research to inform intervention research. She is on the board of the Toledo Area Humane Society (TAHS), where she developed and supervises MSW internship placements that facilitate benefits of human-animal interaction. She helped develop the TAHS Hope and Recovery Pet Program (HARP), which places shelter animals as Emotional Support Animals (ESAs); this is one of the only such programs in the United States. Dr. Hoy provides expert witness testimony for the U.S. Department of Justice Civil Rights Department on benefits of human-animal interaction.
$i++ ?>
Derrick Prioleau, DVM
Veterinarian @SPCA of Texas
Dr. Derrick Prioleau was born and raised in Irmo, South Carolina. He is a proud alumnus of Morehouse College in Atlanta, Georgia. In 2015 he completed his Doctor of Veterinary Medicine at Tuskegee University College of Veterinary Medicine. Dr. Prioleau moved to Dallas, TX to start his veterinary career as an associate at The Animal Care Center in Duncanville, TX. For the last four years he has dedicated full time service and extracurricular service as one of the many veterinarians at The SPCA of Texas. Dr. Prioleau enjoys the thrill of doing whatever he can to help and be a great vet.
$i++ ?>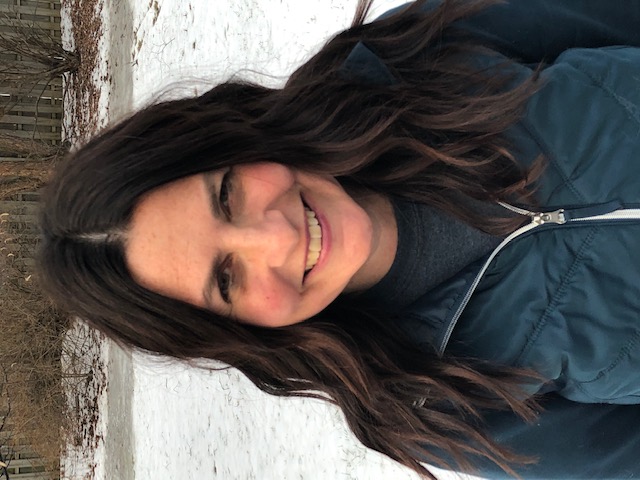 Aimee St.Arnaud (Moderator)
Owner, Open Door One Health Partnerships
Aimee St.Arnaud's focus is on increasing access to spay/neuter and veterinary care across the nation. Previously she was the Director of National Veterinary Outreach Programs for Best Friends Animal Society and Director of Programs at ASPCA Spay/Neuter Alliance where she oversaw spay/neuter training programs of 1,000 professionals a year. She is the founder of Humane Ohio, a spay/neuter clinic performing roughly 18,000 spay/neuters a year and Partner in two full-service access to care veterinary clinics in OH and NC.
$i++ ?>
You must be logged in to post to the discussion
Components visible upon registration.